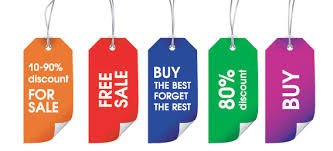 Calls to actions are a vital part of all websites. Over the years, those action buttons, urging website visitors to act on a website, and disclose the visitor interest have moved from basic "click here for more info" or "Call Us Now" buttons to those that are designed to complete an online ecommerce acquisition.
The most significant change has been the adaption of calls to action across all types of marketing collateral.  Website visitors are usually more reactive rather than proactive. They respond to your Call to Action only if you tell them to click on the link or tell them to respond to another one of your requests thus making calls to action a fundamental part of the lead-generation and lead-nurturing process.
A call to action should not be limited to ecommerce pages. Instead, every website should have an objective it wants users to complete whether it is filling in a contact form, signup for a newsletter or download a free trail. Your value proposition should be conveyed through the message on your website/ landing page and the urgency for a visitor to take action through the button you provide.
Calls to Action of the Past No Longer Work
What once worked for calls to action, fails to impress today. That could be because of increased competition and the shorter attention spans of Internet users, or because of the constant need for innovative designs and ideas that help companies retain visitors on their sites for longer durations.
A button that reads "Enter Your Email Address for Updates" is obsolete in the current business environment, where the focus is on providing value to a visitor at every step and gradually winning their trust. Unless visitors will get something in return, leaving their email addresses on a company website offers them no value and, hence, fails to make them act.
"Contact Us" buttons have also lost their relevance now that contact pages offer website visitors multiple options for getting in touch with the company—via phone, chat, email, or social media. In fact, most companies have a Contact Us page that is listed in the navigation or on the footer of their website.
Call to action phrases use action verbs, like:
Sign-up
Register
Subscribe
Buy
Donate
Urgency Phrases:
Time sensitive words or deadlines should be included alongside the action verb to create a sense of urgency:
    Offer expires on Labor Day.
    Limited time offer.
    Act now before supplies run out.
    Respond before August 31st to enroll at this special price.
Conclusion
The objective of a marketing professional is to engage his audience through content, build a value proposition, create an urgency for his audience to convert by clicking on a call to action and cycle them through a sales pipeline. A call to action can be considered pivotal especially since it's the last step between defining a site visitor to a marketing qualified lead or a sales conversion.