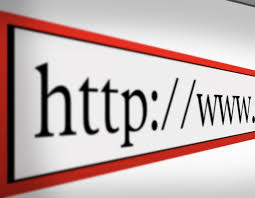 Starting a business online, or creating a website inevitably means choosing between a CMS (Content Management System) or a website builder. Before you choose a Web solution for your business, it's important to understand exactly what you need.
If you plan to create an online store then you will need ecommerce capabilities and while both a CMS and a sitebuilder offer this solution, one can choose a sitebuilder as it offers all ecommerce functionality by selecting options by turning them on/off within your admin panel and as easy as uploading your products that you'd like to sell online.
A lot of sitebuilder vendors offer to host your business site and provide ecommerce solutions such as customizable business templates and online stores with credit card and other payment functionality. Here is a list of a few vendors that offer this service – Homestead Websites, GoDaddy, Bigcommerce, Webs, etc
I recently read an article on Yahoo that reviewed Homestead's Sitebuilder and this is what they had to say –
"Impressive sitebuilder that allows you to build and host professional-quality web pages for your company without having to learn any complicated design skills"
Homestead has maintained a strong presence in the business website community by offering a great value for the price they charge. Be sure to check them out!
Now if you are the kind of person who likes a bit of challenge or prefer to use a developer to build your site, you or they would most likely use a CMS to build your site. There are many content management builders one can choose from; however, for the purpose of this article we will evaluate the most common ones that were reviewed by http://sourceforge.net/  –
WordPress – With more options than you can shake a stick at, WordPress has become the de facto CMS for thousands of businesses and blogs. Though most people see WordPress as a blog builder, it is so much more than that. The secrets to WordPress are the design themes and plugins. (Plugins are how you get things like video, images, content, contact forms, etc. on your pages.) At last count there were over 10,000 plugins and over 1,000 themes available on WordPress, most either free or very low cost. This doesn't include the thousands and thousands of premium themes and plugins available on other Websites.
Drupal – Drupal is another free software package that allows a small business to easily publish, manage, and organize a wide variety of content on a Website. Hundreds of thousands of people and organizations are using Drupal today and though the learning curve may be a little steeper than WordPress, its features are deep.
Joomla – Joomla is an award-winning, open-source CMS, which enables you to build Websites and powerful online applications. Many aspects, including its ease-of-use and extensibility, have made Joomla one of the most popular Website creators available.