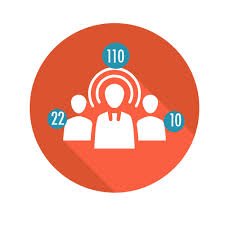 Lead scoring is a method of assigning a value to prospects against a scale based on specific criteria. The resulting score is used to determine which leads is sales ready or simply going to be nurtured until they are ready to buy. The higher the value, the more likely the prospect is actively engaged in the buying process.
Listed below are a few mediums where leads are generated –
Paid Search
Organic Search
Events
Syndication
Aggregation
Lead scoring provides us with intelligence on leads that are ready to buy, ones that need to be nurtured, and the ones to ignore. By categorizing or scoring leads you can make the call as to how they should be targeted and whether they need to be approached by your sales team or your marketing team.
Lead scoring is nothing new, but up until recently automation  tools have been used to remove any or all guesswork. These systems take into account behavior (whitepaper downloads, email opens/clicks, website visits, form fills, etc) and personal attributes (job title, geography). The objective for a marketer is that he/she attributes a score based on an action a prospect takes and assign these leads to either a sales ready lead campaign or a nurture one.
Sales is usually concerned with leads that are sales ready – those that are in the buying process. Marketing focuses on leads that are in the sweet spot but are not ready to buy, but can be nurtured until they are ready to buy.
Lead scoring is a collaborative effort that involves at least three areas of the business: Sales, Marketing and Sales Operations. There is some required planning that needs to take place that will cover responsibilities, terminology, processes, systems, accountability and reporting. It is absolutely critical that the head of Sales and Marketing be actively engaged in lead scoring for a successful implementation and smooth execution that will increase productivity, revenue and profitability.
A well thought out demand creation plan requires a great deal of time, people and program dollars and to maximize Marketing ROI it is critical to systematize lead scoring and lead nurturing.